Strategic Planning and Creative Branding, Designed to Hit Your Target
We exist to serve the world by helping you achieve your mission. Businesses, social organizations, and nonprofits looking to make a bigger impact grow their subscribers, serve their clients and boost their revenue base look to us to provide innovative planning, creative branding, understand where they want to go and provide the blueprint on how to get there. We partner with you to create and keep up with the ever-changing needs of technology.
Intelligent Research
Without exception, every project we partner on starts with a thorough understanding of your unique needed and situation. No one organization is exactly like the next. We select and utilize the best research methods that will reveal the many aspects of your issue.
Addressing both internal and external stakeholders, we wade through the mounds of information required to ensure a market analysis that acts as the catalyst to your strategy.
Strategic Planning
In our crowded, noisy online world, "throwing spaghetti on the wall to see what sticks," is simply not an efficient or effective way of getting where you want to go with your marketing.
Based on the data and real intelligence uncovered during analysis, we work with you to map our a blueprint for your brand, marketing, communications, a cause that will effectively reach your team to map out a strategy for your brand, marketing, communications, or cause to reach your audience, appeal to your potential donors and/or clients, and put your organization on a pathway that leads to the destination you're seeking.
CREATIVE BRANDING
Branding is not about creating a pretty logo or choosing the right colors. A brand that is not designed to effectively communicate your story to your audience can hold your organization back in many ways.
We help you clarify who your organization is, who you are trying to reach and then unify your voice and a visual brand that stands out in our ever-increasing noisy world. We leave you with a unified presence and the training you need to manage it.
Manage and Train
Intelligence, research, and benchmark information has been gathered, where you want to go is defined. We've created the blueprint that will guide our steps and delivered a brand that speaks to your audience. Now, it's time to implement, manage and train. Whether helping you to express your brand, drive engagement and participation in your programs, increase your leads, raise funds, or change people's behavior in a way that creates action, we're here as a trusted partner.
As you work to implement the blueprint built on the research we've provided using the elements we've created to get you there, we're ready to help with administration, management or to provide whatever personalized training may be needed to reach your destination.

"Bottom line has increased by 320+%"
In just the first three weeks of signing our contract, Fyrefly's team assisted us in creating new systems that allowed us to land five new projects. The entire process of creating a new website has been informative and educational. At the end of six months, we've improved our lead generation and revenue base by 320%.
-Miranda Hoefert, CEO at www.NextGen.com

"A website and brand small enough for now but big enough to grow"
Daun and her team have done a terrific job at designing a website and strategy that effectively represents Kaiser Accounting and our brand.  They have been able to partner with us by creating a technology foundation that is able to grow as my organization grows.
Anna Kaiser, CEO at Kaiser Accounting

"Excellent planning, focused goals, outstanding results."
I worked with Daun to understand how to grow my business to the next level. I needed to focus, increase leads and make some decisions about who in the market I was after.  Daun's step-by-step process helped me gain clarity, benchmark where I was at and set a clear path to getting where I wanted to go.  Whenever I work a goal, I know I will hit my target and more.
Sheena Dunn – Realtor SheenaHouseHunter.com
Market Research
Uncovering who your competitors are, how you stack up and what needs to be done to get ahead.
Strategic Planning
Step-by-step blueprints that outline every step needed to get reach your set goals. If desired we will manage your team to implement your approved plan.
Brand Creation
Your brand contains all that you stand for, what you offer and how you make a difference. Before we deliver a logo or website, we ensure it speaks to who you are.
Web Design & Development
Whether you need a new website or re-designed one, a landing page, an updated social media presence, we're standing by to deliver – on time and within budget.
Online Marketing
Whether you need email or text marketing, a new program or product launch, or simply to effectively communicate with your tribe, we'll make it happen.
Personalized Training
We don't want to just catch fish for you, we want to teach you to catch your own. Any training from general technology to marketing, to website and content writing, we're on board.
Our Process
We follow a step-by-step method to understanding where you want to go and help you get there. You will always know exactly what step we are on in your journey.
1. Inquiry
The first step in working together is for us to schedule a chat to understand your unique needs and the goals surrounding your project. These consultations are always free-of-charge.
2. Case Study
Once its determined we're the best-matched partner to help achieve your specific goals, we will gather some preliminary research information and present you with a customized solution.
3. Research
Once we understand what it will take to get your organization where you're intending to go, it's time to put time and energy into researching the most cost-effective and efficient ways of arriving there.
4. Launch
You've inquired and decided we are the best resource to work with on your project. We've created a customized solution that outlines the resources needed to hit your target. It's time to implement. Here's where we take the plan we've made together and hit the GO button.
Our Partners
A few of brands we work with to provide you with the customized solution(s) you need.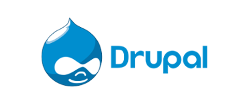 Let Us Help You Grow
We've been helping motivated people, groups, businesses, and organizations to clarify their desired direction, assembling intelligent research into solid plans that lead the way, producing the visual concepts, design, and materials (logos, websites, collateral) needed to arrive. Along the way, we stand by ready to help with implementation and management needs or provide you with whatever training you may need to reach your destination.