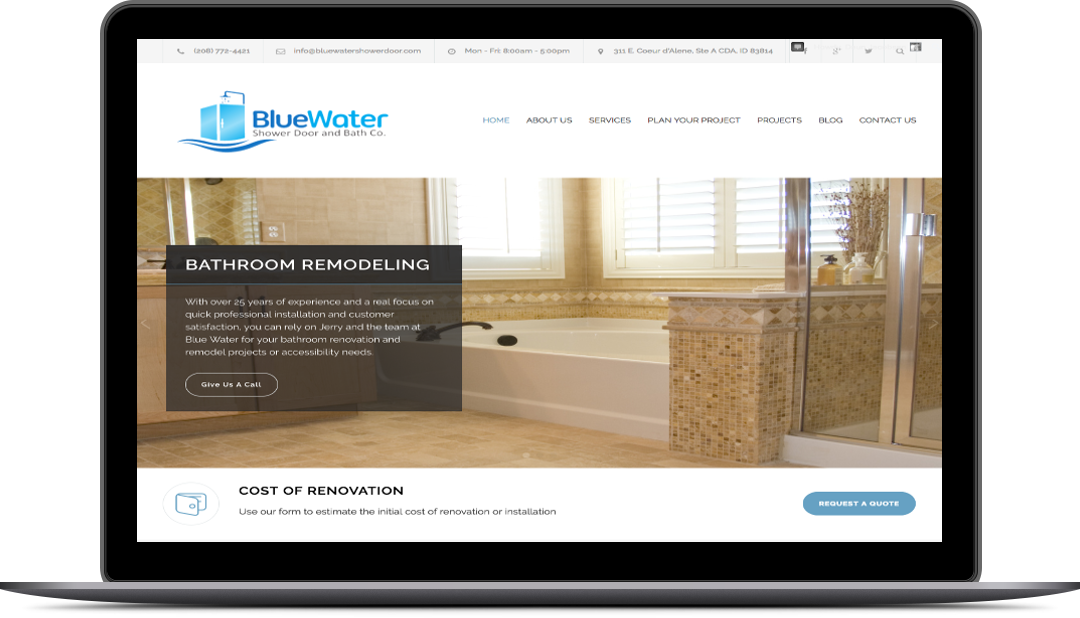 CLIENT: Blue Water Shower
In 2016, Jerry Sparling had grown his bath restoration franchise and was ready to expand on his own. Blue Water Shower Door was the result.  Blue Water came to Fyrefly looking to increase lead generation coming to his shop.  This meant setting the website up to receive new traffic and track calls coming into the business.
Moving the site from a DIY site-builder to a WordPress platform allowed many more features to be available on the website including an automatic estimator that then sent the lead on to the Blue Water Shower team to follow up on.  The new site also had greater customer appeal with new branding and a back-end that allowed a follow up of leads from their first time on-site all the way through the sale.
In 2017, Blue Water Shower merged with another business and the site was taken offline. We've provided some images of our work for your review.
Let Us Help You Grow
We've been helping motivated people, groups, businesses, and organizations to clarify their desired direction, assembling intelligent research into solid plans that lead the way, producing the visual concepts, design, and materials (logos, websites, collateral) needed to arrive. Along the way, we stand by ready to help with implementation and management needs or provide you with whatever training you may need to reach your destination.