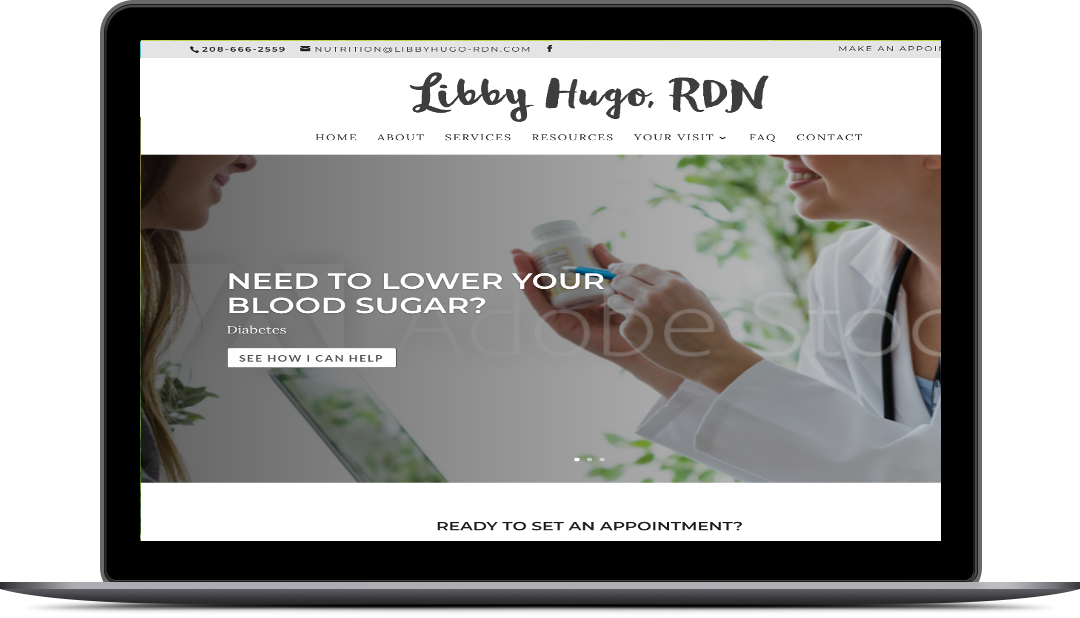 CLIENT: Libby Hugo, RDN, LD
After Libby completed her education as Registered Dietician and Nutritionist, she focused on gaining new clients. The online presence she had worked as an online business card for her initially but as she grew, was not effective in generating and funneling leads.
Libby came to Fyrefly Group wanting a re-design.  We worked with her to understand her unique processes, her method of doing business, and her values before we turned our attention to what her target audience needed on her new site.
The result is a clean, modern website that is optimized to generate leads from and meet the specific desire of niche clients Libby works with best.
Let Us Help You Grow
We've been helping motivated people, groups, businesses, and organizations to clarify their desired direction, assembling intelligent research into solid plans that lead the way, producing the visual concepts, design, and materials (logos, websites, collateral) needed to arrive. Along the way, we stand by ready to help with implementation and management needs or provide you with whatever training you may need to reach your destination.