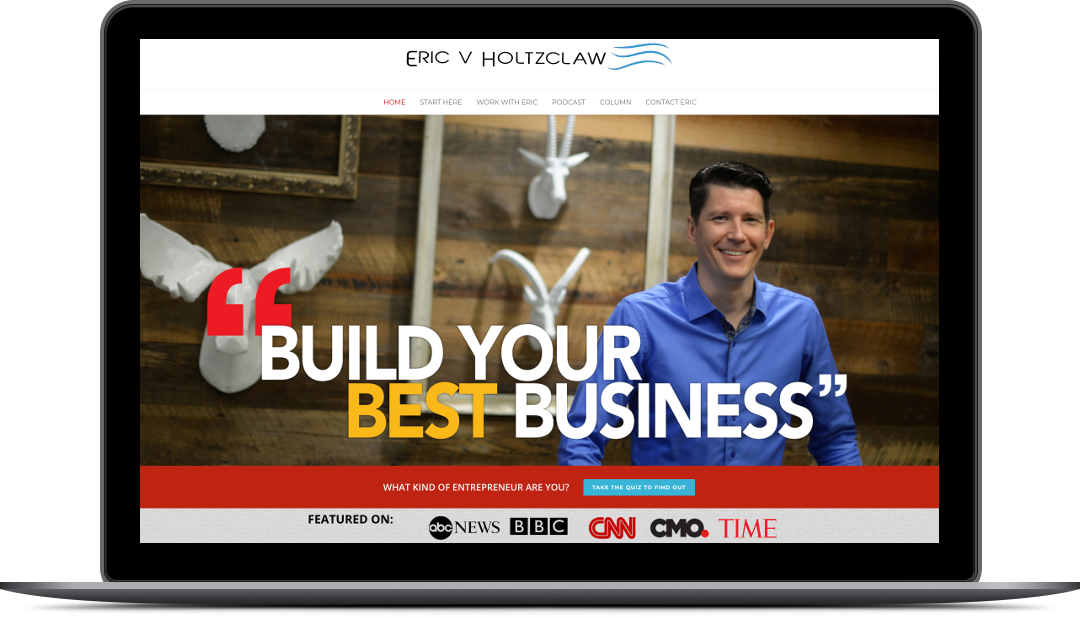 Initiated as Laddering Works, EricHoltzclaw.com is the consulting firm of Eric Holtzclaw. Eric is a serial entrepreneur with 25+ years experience and a founding member of multiple successful start-up companies; including one of the first profitable internet enterprises listed on the Inc. 5000 list for three consecutive years.
As a published author, sought-after expert, speaker, radio host and a regular contributor to Inc., magazine, Eric turned to Fyrefly to clarify his brand and establish a solid website built to serve his audience as an interactive hub for the many ways he shares his expertise.
Let Us Help You Grow
We've been helping motivated people, groups, businesses, and organizations to clarify their desired direction, assembling intelligent research into solid plans that lead the way, producing the visual concepts, design, and materials (logos, websites, collateral) needed to arrive. Along the way, we stand by ready to help with implementation and management needs or provide you with whatever training you may need to reach your destination.